* It took me and my family one full week to watch Phata Poster Nikhla Hero bit by bit. It was silly fun and we all shared some good hearty laughs. It spoke to my heart; deep down I always wished to be a Bollywood Star! Instead, just like the Hero, Vishwas, I was a good Indian kid and became an upstanding public servant, in my case a doctor. And just like the Hero of the film, I've found helping people to be very satisfying, even if there's a remnant of that dream for being on the big screen. The real irony is that it's a film about how real life is more heroic and meaningful than the world of cinema. Cute. (So is Shahid Kapoor!)
Sadly, yet another film fails the Bechdel test in my opinion. Phata Poster Nikhla Hero does have two main female characters with names, Kajal, and Savitri, played by Padmini Kohlapure, who both have some personality and missions in life other than catching a guy. However, those two characters only talk to each other about Vishwas. Dad pointed out there was a 3-5 second clip when the kidnapped chief security officer's daughter, who has a name, which we can't remember, thanks Kajal for rescuing her from the abuctors. My dad, he's just so sharp. I'm starting to think the Bechdel test ought to have a minimum of 30 seconds of conversation between two female characters with names about something other than a male character.  This squeezing by with 3-5 seconds isn't cutting it for me.
The funniest part of the whole experience was that Mom kept referring to the film as Phata Kabuthar. She says when Vishwas came flying out of the billboard poster she was reminded of a pigeon taking flight! Ha! My mom is just so hilarious!
*This image is of a poster. It is believed that the use of scaled-down, low-resolution images of posters to provide critical commentary on the film, event, etc. in question or of the poster itself, qualifies as fair use under United States copyright law.
Continue Reading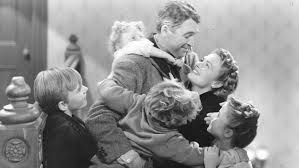 A Different Kind of Luxury by Andy Couturier is an inspiring book about living a different kind of life indulging in nature, contemplation, art, food, conversation, and the luxury of time. Andy profiles eleven men and women reveling in extraordinary unique,  sustainable, satisfying lives. These portraits of simplicity, sincerity, and sanity offer the opportunity to contemplate what it means to be a fulfilled and joyful human being on planet earth.  In this conversation with Andy we explore how these remarkable men and women in Japan incorporated what they learned in their travels in India and the Himalayas to liberate themselves from the trap of marketplace rationality. The conviction with which they have committed themselves to lead deeply meaningful lives rivals the dedication of the greats in modern history, Aung San Suu Kyi, Mahatma Gandhi, Nelson Mandela, Martin Luther King, and others. A Different Kind of Luxury compels us to examine our own choices closely and may even embolden some of us to galvanize a purposeful transformation to a wonderfully luxuriously simple sustainable life sourced in inner abundance. I interviewed the author, Andy Couturier and have posted our conversation on Nei Jing Now! I thoroughly enjoyed that conversation and am reading the book once more. Wishing everyone a Wonderful, Luxurious, Sustainable, Happy Gregorian Calendar New Year!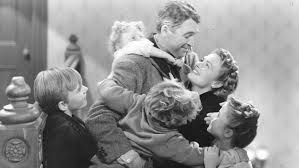 Continue Reading