Spell-binding kathak performance
TNN Mar 12, 2011, 03.36am IST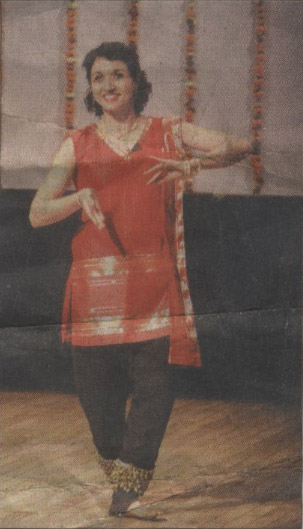 CHANDIGARH: USA-based kathak dancer Jaysi gave a solo performance at a programme organized by Pracheen Kala Kendra at Punjab Kala Bhawan, Sector 16, on Friday.
She performed Lamps on Lilypads, a dance form of kathak known for its Hindustani music, poetry and story-telling, which blends tradition with modernity, challenges of modern-day notions and their success, while exploring various aspects of freedom and peace, and revels in love.
The performance delightfully displayed the magnificence of the classical technique while the expression, stories and poetry were contemporary in theme and style. Jaysi performed Lamps on Lilypads with recorded music, the original version of which was created by Tim Witter on tabla, Ben Kunin on sarod and guitar, Wallace Harvey on violin, mandolin, vocal, harmonium and manjira.
Source: The Times of India